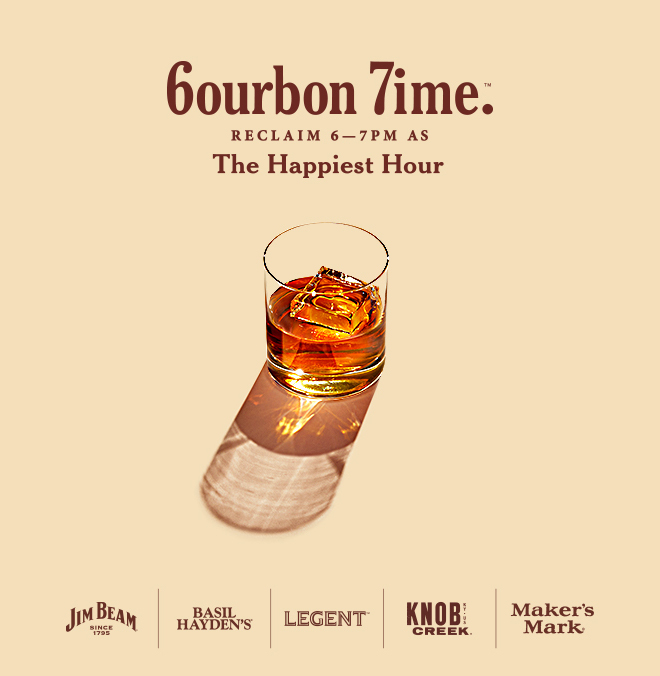 Block your calendar and take the time to craft a unique cocktail. Set the mood and set yourself up with some great bourbon.
What closes at 6 pm? Laptops.
When did working at home become living at work? We're working around the clock,and we don't have the time we once did for ourselves. It's time to regain control. At 6 PM, the laptop closes,and the phone goes on Do Not Disturb. That's your time to relax, unwind, and enjoy some quality time with a great bourbon.
JOIN THE MOVEMENT.
Draw the line between work and home. Make 6 PM your 6ourbon 7ime and claim the Happiest Hour for yourself.